Named to the Annual List of the Biggest Home Improvement Companies in the Country!
Tom Turcketta Building and Remodeling was listed in the August 2011 issue of Remodeling Magazine for America's top Full-Service Remodelers.
Read Tom's
builder profile
from the Summer 2010 issue of
Home Remodeling Cape Cod, The Islands & The South Coast Magazine.
About Tom Turcketta...
My ambition was to do historic restoration in my area and to become a master at my craft. I am proud to say that I have achieved both. It is said that success is where your heart is. I have done many large scale restorations and remodeling jobs. Money was never my bottom line. I have always loved and respected my trade and have been blessed to do so many quality projects and service the people I have worked for.
Read more about Tom's building experience and how he came to Cape Cod...
"Quality is never an accident. It is always the result of intellectual effort. There must be the will to produce a superior thing."
- John Ruskin
Featured in April-May Edition of Modern Builder + Design Magazine

Read full article...
Home Builder & General Contractor on Cape Cod
Historic Home Restoration
Building Additions
Kitchen Remodeling
Architectural Woodworking & Design
Bathroom Remodeling
Custom Cabinets
Master bedroom suites
Whirlpool tubs
Cedar siding
In-law additions
Victorian home restoration
Fireplace mantels
Built-in shelves and storage cabinets
Entertainment centers
Beadboard molding and trim
Granite countertops
New entryways
Curved railing
New dormers
And much more...
Proud Member Of: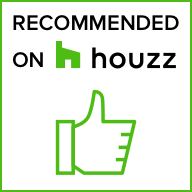 National Trust for Historic Preservation
Early American Industries Association, Inc.
Midwest Tool Collectors Assoc.